iF WE'RE EXPERTS AT ONE THING, IT'S EPIC BEACH DAYS...
Welcome to Sunnylife's first inaugural Beach Week. 7 days full of totally beach-ing content – starting with the most important part… The Best Aussie Beaches.
Our friends, James from @aero.aus and his fiancé/muse Kaede (@kaedeker), have been roundtrippin' around Australia taking swoon-worthy pics so keep an eye out for their amazing content throughout this article...
Want to make your summer look as epic as theirs? Shop our Beach Collection for everything you could possibly need.
---
There's a reason why Bondi Beach is arguably Australia's most famous beach. There's sun, sand, surf PLUS cafes, bars, and a certain je ne sais quoi that can't be described - it has to be experienced.
Our favourite feature has to be the people-watching. Play Bondi Bingo and look out for the slackliners, acro-yogis, Bondi mummy's, people who slept off their drunken antics from the night before, and just the general delightful 'characters' that make up the rainbow of personalities found at this iconic location.
And of course, don't forget to take a dip. Make sure you're in between the flags though - as gorgeous as they are, you don't want these guys to have to pull you out of a rip..
#4. cape hillsborough, qld

If you want to meet a few of Australia's most popular celebrities, just head to Cape Hillsborough - an idyllic beach located in an untouched national park. These celebs usually come out before sunrise - not because they've been out all night partying, and not because their spin class starts at the crack of dawn... They just like to get a hop on their day! Get it?!
These beautiful marsupials are truly the star of this amazing place, but even if they weren't there it would be worth a visit. Buuut if you're planning on heading in the water, we've got to recommend a stinger suit. Just in case... ;)
---

Alright Aussies and tourists alike, it's time to give in and book a visit to our brothers and sisters across the Tasman. Or as I fondly think of it, the kitty's cat food...
Wineglass bay is literally in the top 10 Best Beaches in the World, and it truly must be visited. If there was a place to view mermaids, this would be it. We can't promise it obvy... (But you'll probably see them). This beach is also surrounded by other drool worthy locales, and is a hikers dream.
Anyway, just get there Sunnylovers. Experience this wild paradise for yourself.
---
Reason to visit Grays Beach #1 - it is one of the few places on the East Coast that you can watch the sun set over the ocean. Seriously.
Reasons # 2-1032 - it's perfect for kayaking, SUP-ing, playing amongst the rockpools, fishing, boating, canoeing, reclining under the trees and etc, etc, etc... It's a paradise rarely experienced in real life (so make sure you visit here over and over again!)
There are many bays and beaches surrounding Grays that must be visited as well. It was hard to pick, but after many trips and swims we finally picked our favourite. It's a hard job, but someone's got to do it.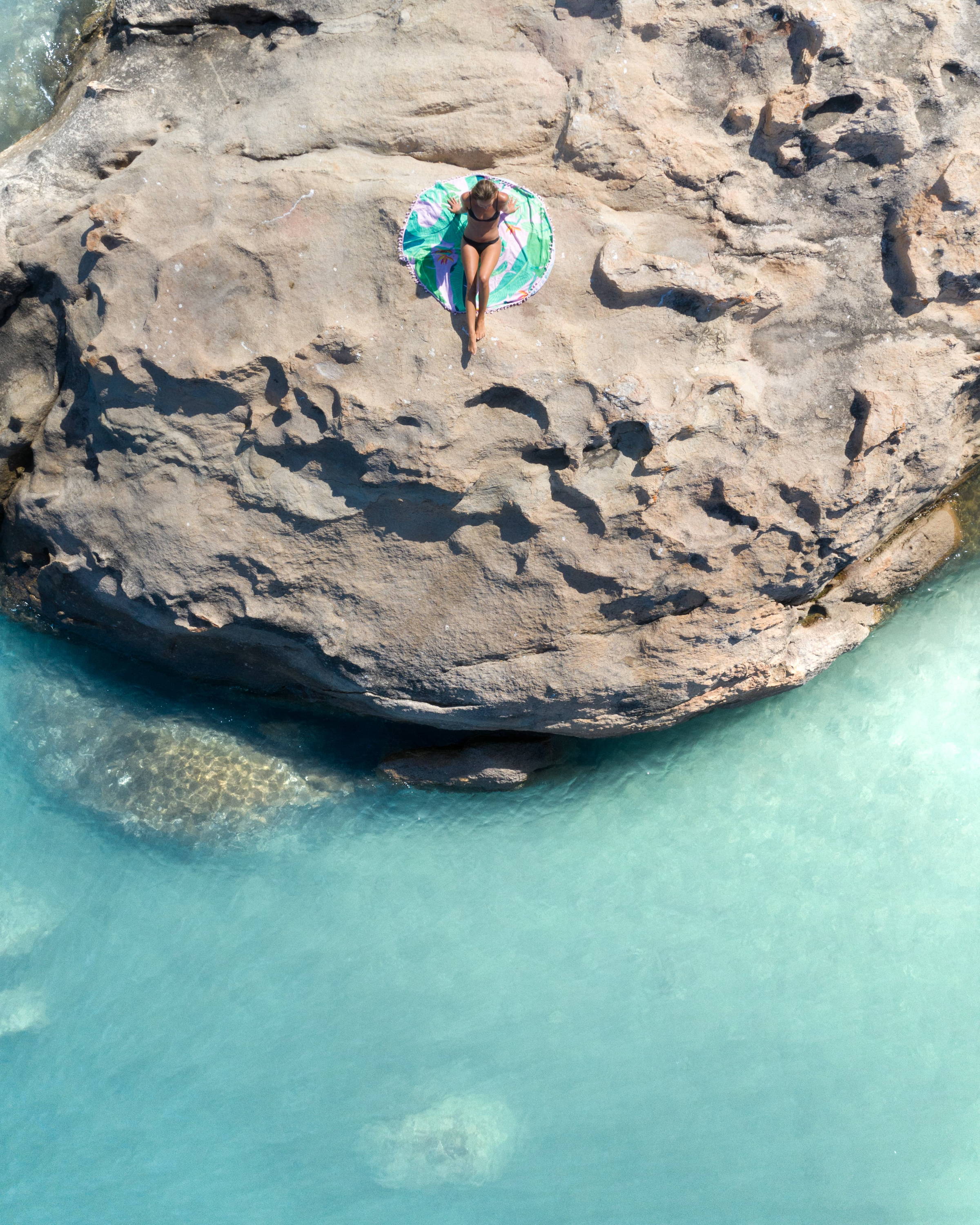 #1. CAPE TRIBULATION, DAINTREE RAINFOREST

Ferngully (and the original OTP) may have had a LOT to do with this decision, but our favourite beach this year is Cape Tribulation. It's literally where the 'Rainforest meets the Reef' and it's paradise on earth.
You can explore via hiking trails, horse rides, or, GET THIS, a flying freaking fox. NO JOKE. There's a fringing reef to explore at low tide, and fairies to find at all the other times.
There's no doubt that a visit here will be an experience like no other. Enjoy it, Sunnylovers, and let us know what you think.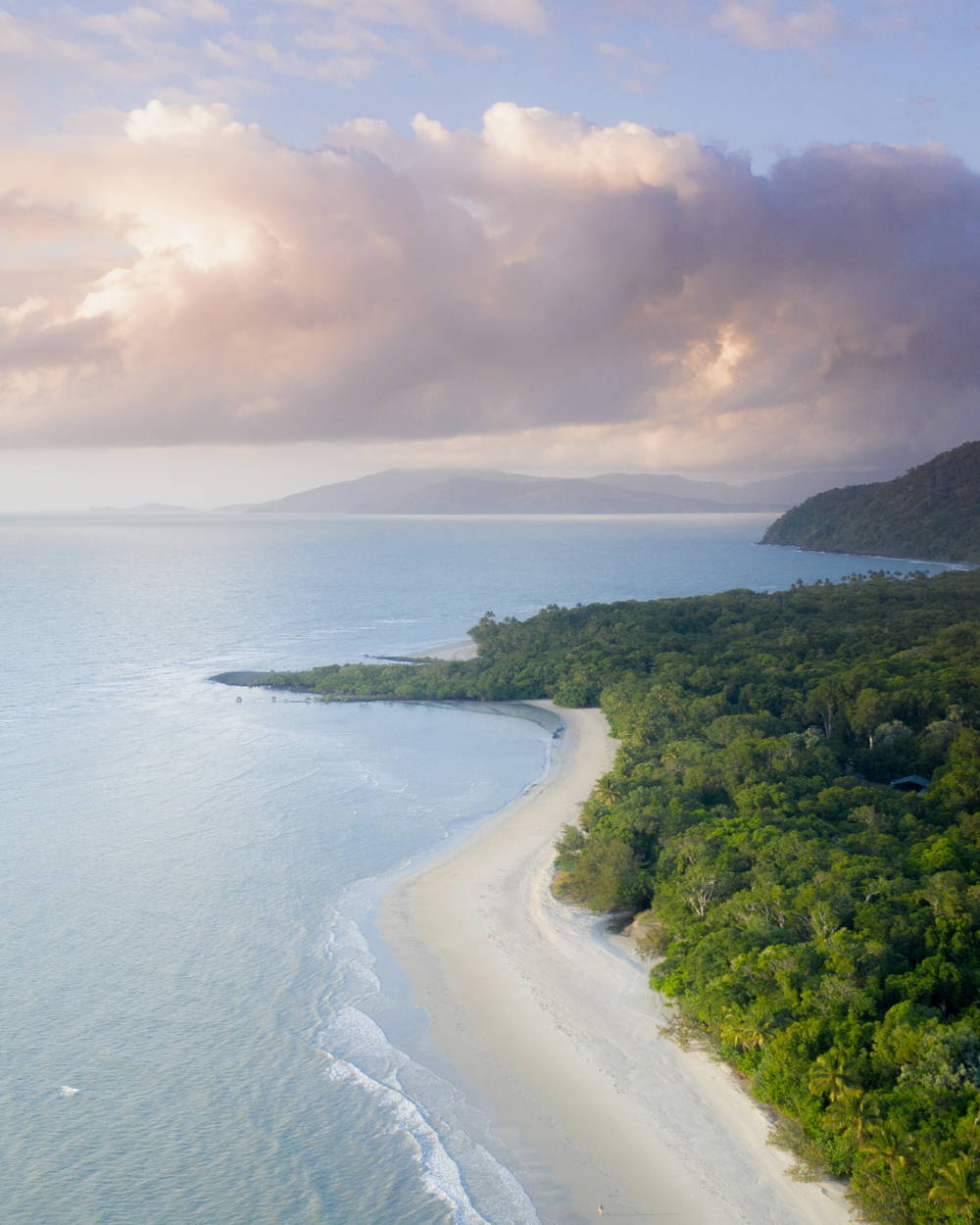 ---
---
Posted by Lucy Everden on