IN the press: kassandra clementi featured on b&t
---
---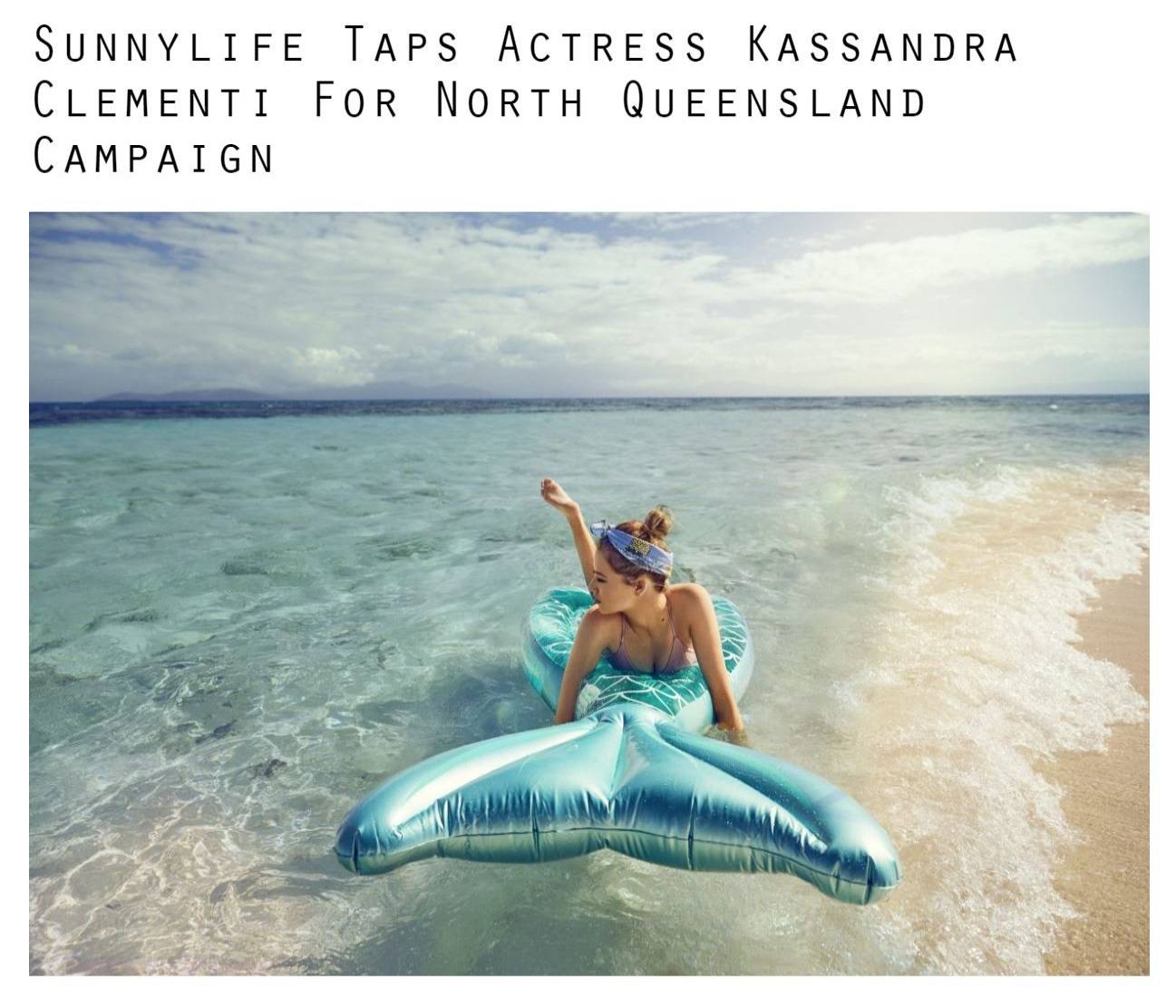 ---
Lifestyle brand Sunnylife has launched a new summer 2018/19 campaign – Paradise Found – and has named Aussie actress, singer and international star on the rise Kassandra Clementi as their first-ever ambassador.
Kassandra appears in the Paradise Found campaign which was shot in a bucket list destination of Australia, Tropical North Queensland.
Kassandra is one of our brightest talents, and stars in the latest series of hit Emmy-nominated comedy-drama UnREAL as Crystal, the swimsuit model girlfriend of lead character Chet (Craig Bierko).
The former Home and Away star is fast carving out a name for herself in Hollywood having also just completed a feature film Stuck Out of Love, and also appeared alongside fellow Australian star Josh Lawson in the dramatised documentary Becoming Bond.
---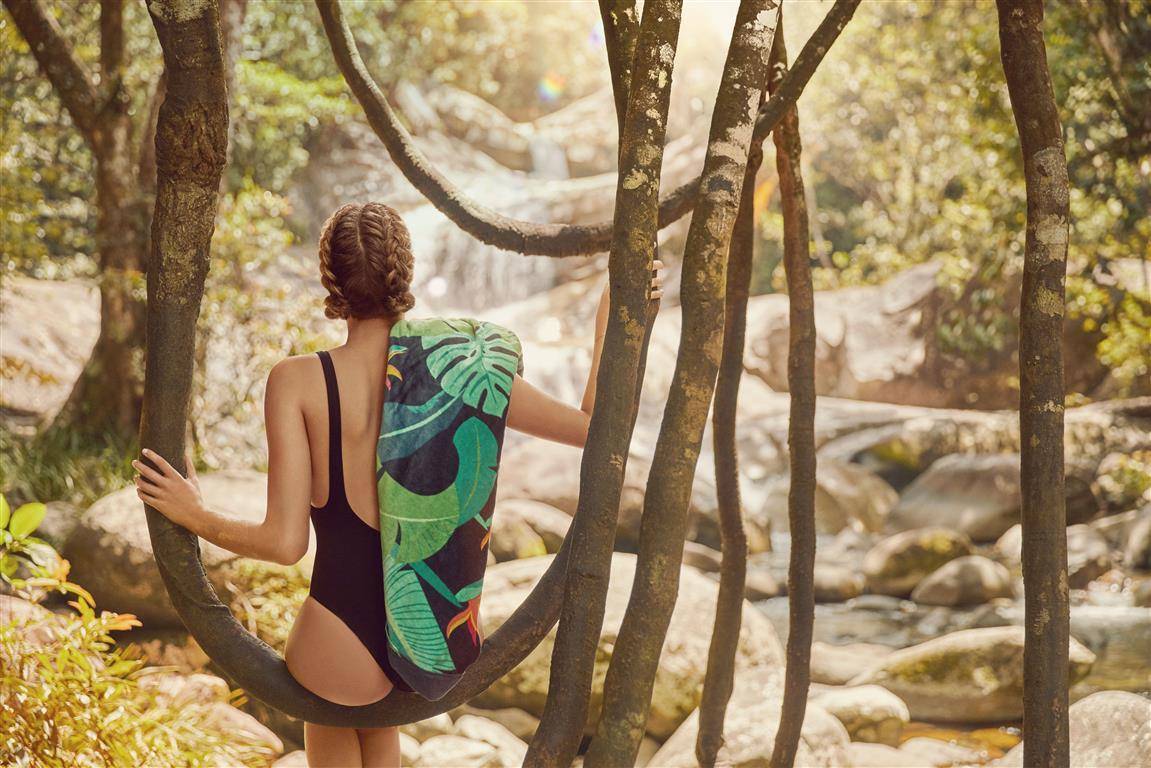 ---
The colourful Paradise Found collection is Sunnylife's biggest range yet – more than 650 innovative products in an array of dazzling colours.
Alongside iconic motifs of flamingos, watermelons, pineapples, rainbows and unicorns will be new motifs including macaws, cockatoos, avocados, peaches and mermaid tails. Aside from Sunnylife's world-famous pool inflatables, the collection will feature beach gear, pool drinkware, outdoor furnishings, outdoor and indoor games, picnicware, active kits, fashion bags, travel accessories, cocktail wares, drink wares, candles, festive ornaments and lighting.
Kassandra, who is now based in LA, says she was thrilled when Sunnylife asked her to be their Paradise Found ambassador.
"I've been a huge fan of Sunnylife for ages and have a whole storage unit in Australia filled with inflatables and pool gear," she says.
"They had a pop-up store in Sydney a few years back and I pretty much cleared out the entire store buying up so many things! It's just such a fun brand that represents all the best things about Australia."
The star is hugely into the outdoors, conservation and all things summer, which made her a perfect fit for Sunnylife.
"I have always loved summer, the beach, the sunshine and the heat," she says.
"I grew up in Adelaide and spent many wonderful summers with my family holidaying along the coast. It's really the best season, everyone's having a good time enjoying the outdoors, partying, swimming – it makes me feel so happy!"
Kassandra headed back to her homeland to shoot Sunnylife's Paradise Found campaign in Tropical North Queensland.
Sunnylife head of marketing, Abbey Pantano says the brand is thrilled to be working with Kassandra on the Paradise Found campaign.
"We shot both digital and stills content with Kassandra which tells the story of Paradise Found to showcase the beautiful paradise that is Tropical North Queensland which so naturally integrates with our playful Sunnylife collection," says Abbey.
"The Paradise Found range invites you to escape the soaring temperatures by venturing through cool tropical rainforests, discovering hidden shores and making exotic memories. It excites the senses with intoxicating panoramas, pastel horizons and vibrant hues. It's just a wonderfully evocative range that we're massively proud of."
Kassandra says she's been looking forward to shooting the campaign with much anticipation. "I don't live anywhere near the beaches in LA, plus I've just shot an indie romantic comedy Stuck Out of Love in Oklahoma which is pretty far from the ocean!" she laughs.
The campaign proudly partnered with Tourism Tropical North Queensland unveiling several hidden gems of the region.
"We couldn't be more excited to unlock some of the emerging secrets of this region – from chasing waterfalls, to tropical islands that are just a short boat launch from Cairns – it's wonderful to have natural talent like Kassandra in region," says Rosie Douglas, general manager for TTNQ.
Conceptualised on the sunny beaches of Sydney in 2003, Sunnylife was established with a simple goal – to share Australia's authentic, fun and aspirational summer style with the rest of the world.
Today, their must-have products can be found on beaches, in pools and at sun-drenched holiday destinations right across the globe.
Sunnylife is a much-loved brand of celebrities and have been featured with Bella Hadid, David and Victoria Beckham, Kendall and Kylie Jenner, Miley Cyrus, Mariah Carey and more.
As a brand, Sunnylife is committed to its customers delivering innovation, quality, style, and functionality season after season.
---

---
---
Posted by Lucy Everden on