Dining in is out
picnics out are in

Stop wasting daylight, grab your picnic apparel and get thee to a lawn..
---
If you're anxiously awaiting a long weekend, or you've come down with a case of the Friday flu (wink), make the most of your newly found freedom! Is there anything more glorious than basking in the beautiful outdoors, surrounded by delicious food, drink and fantastic company? ... No answer? We didn't think so.
The Easter holiday weekend is almost upon us, and while many of us will be devouring as much chocolate as we can, why not plan something special with friends and family. The picnic grass is always greener on the Sunnylife side, so here are some of our picnic tips to get you started
---
---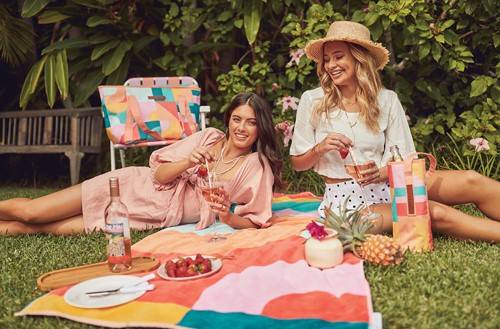 Location is king: While you can picnic practically anywhere, your choice sets the tone for everything from packing to entertainment. Will you be hiking to a picturesque spot or dining in the park? V different assembly required. Look around your area for beautiful secluded spaces. There are so many possibilities. Look for parks, botanic gardens, river banks, hikes or a quite seaside location.
---
---
---
Picnic Perfect Gear: Exactly what you tote along may vary but there are a few essential items we recommend having in your picnic arsenal.
- No. 1 is a chic basket, can you say Instagram opp? A wicker basket will always evoke that classic picnic vibe, and basking in the grass with a feast for four has never been easier than with one of our gorgeous picnic baskets.  Consider your picnic planned, our baskets come included with steel cutlery, wine glasses, plates, as well as a bottle opener and folding table all neatly tucked away inside.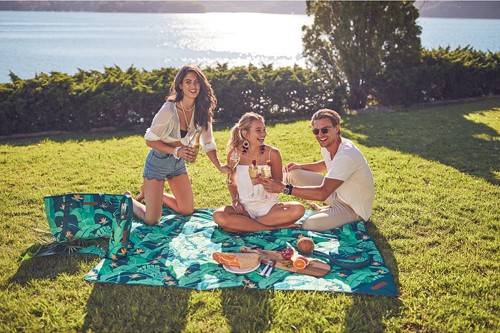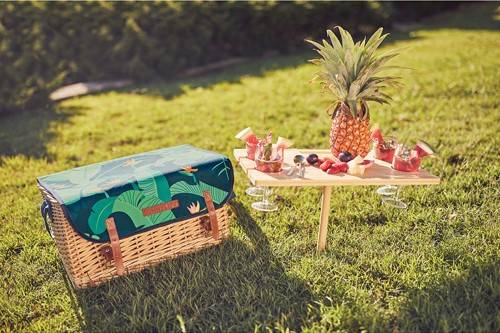 ---
- The right blanket can make or break a picnic's vibe. Comfort is key, so keep in mind that you want to choose a blanket with a soft texture and an appealing design. Leave it to the experts, nothing says style with ease as much as our blanket selection.
- For a picnic, foods that travel well are a must, and it's ultra-important to bring that cooler bag or bottle tote to keep things chill. If you plan on lounging for a few hours, opt for a light menu with seasonal fruits, veggies and an array of cheeses.
---
---
---
Entertainment: Having a few forms of entertainment beyond food and beverages is always a good idea.
- There are always a few extra touches that can make your picnic an even bigger success, try bringing a portable speaker like Sunnylife Beach Sounds, to blast your picnic playlist.
---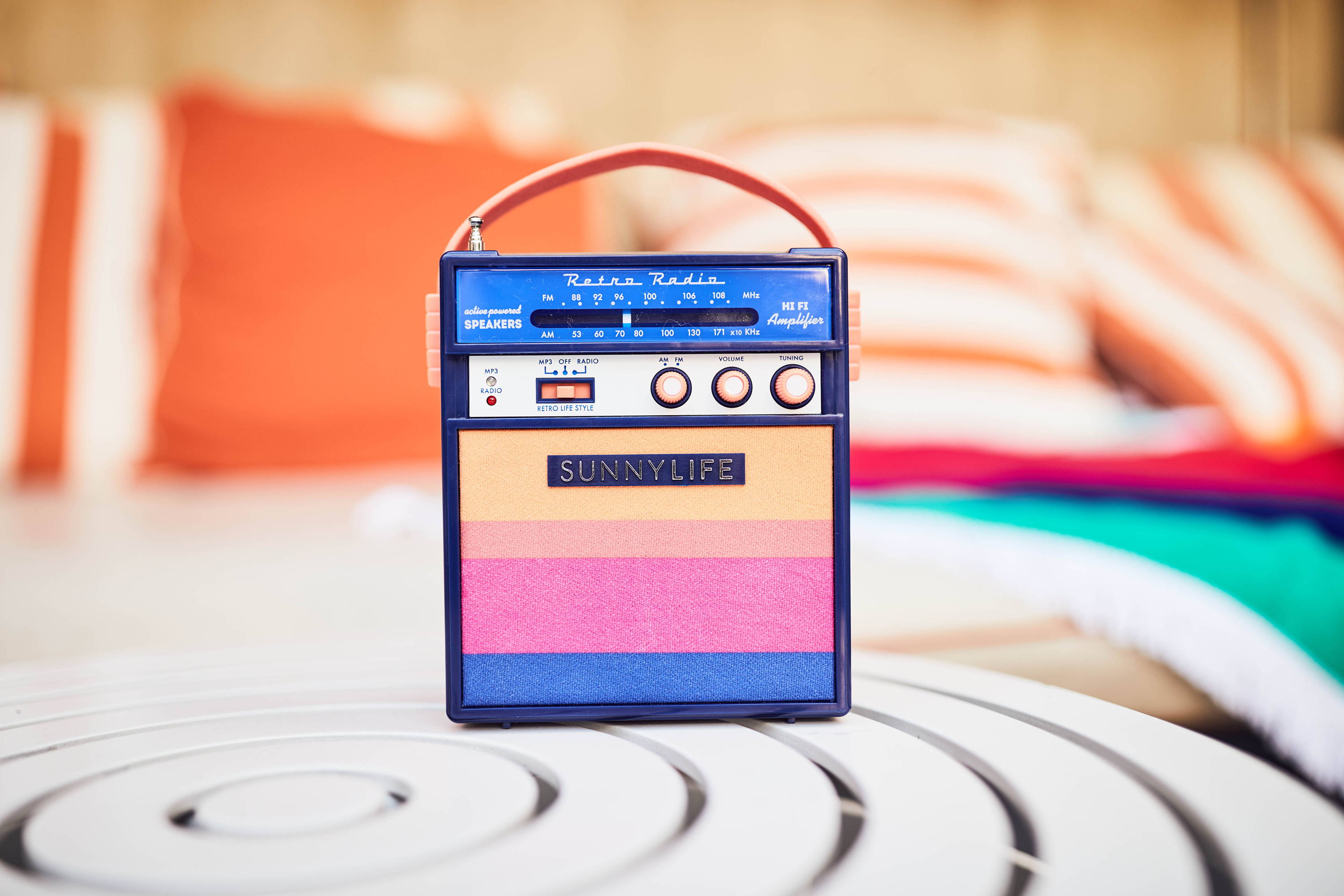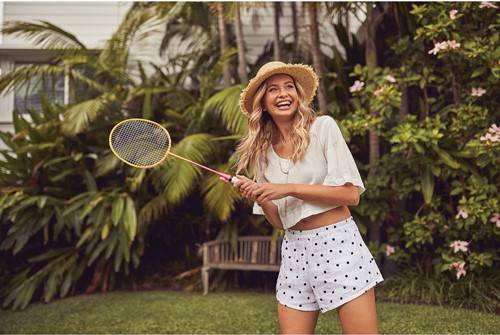 ---
- Whether you're picnicking with kids or adults, outdoor games are always fun. Once again, entertainment depends a bit on your picnic destination, but you can never go wrong with classics like ring toss or a deck of cards.
---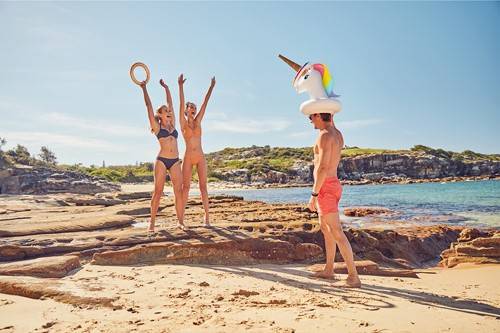 ---
---
---
A picnic can be as simple or as elaborate as you like. Spur-of-the-moment sandwiches on the lawn are as enjoyable as a well-planned feast! The ideal picnic is nothing more than a good location, great company, bringing something to sit on, and packing some delicious food and drinks. We hope you enjoy your weekend!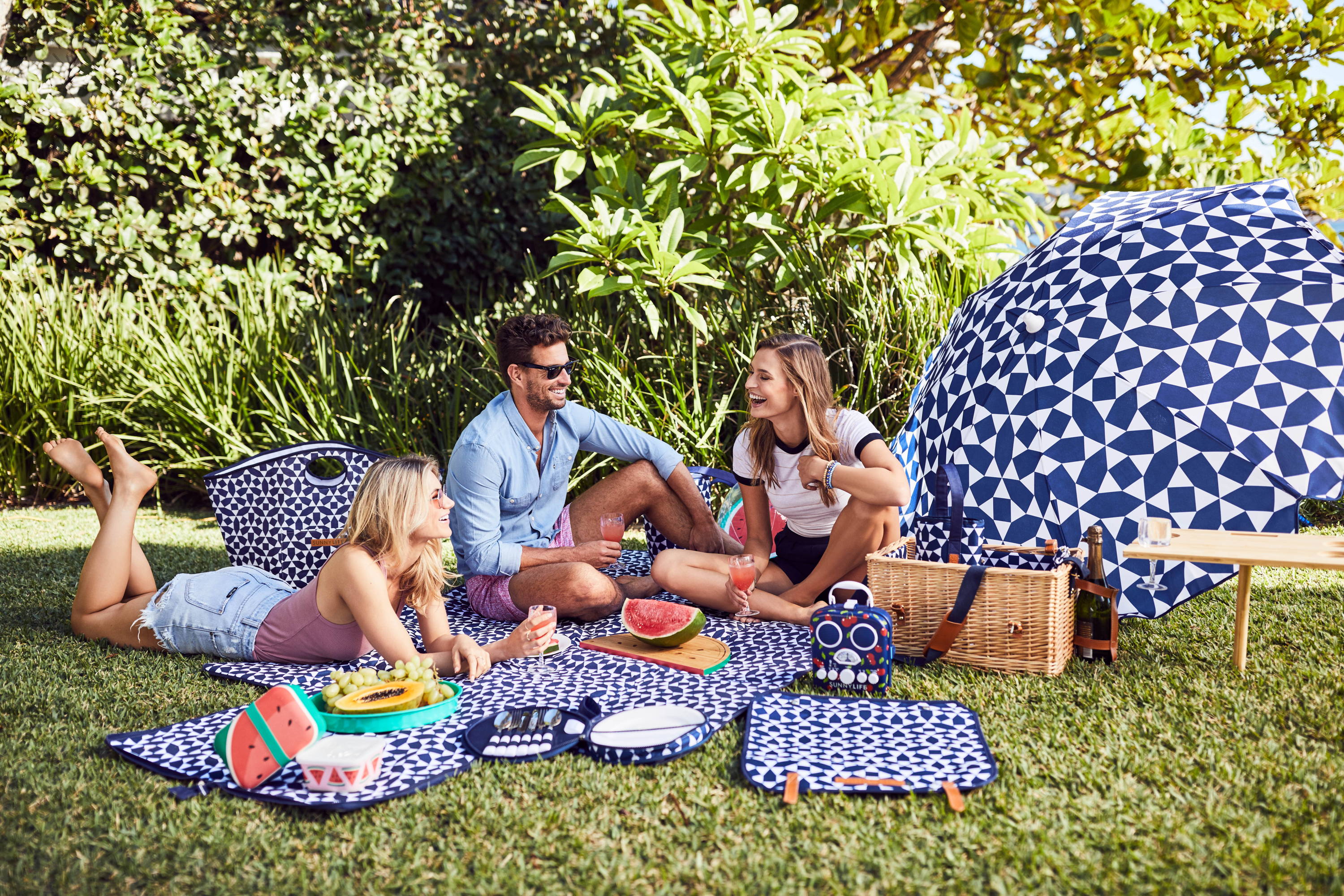 ---
---