---
---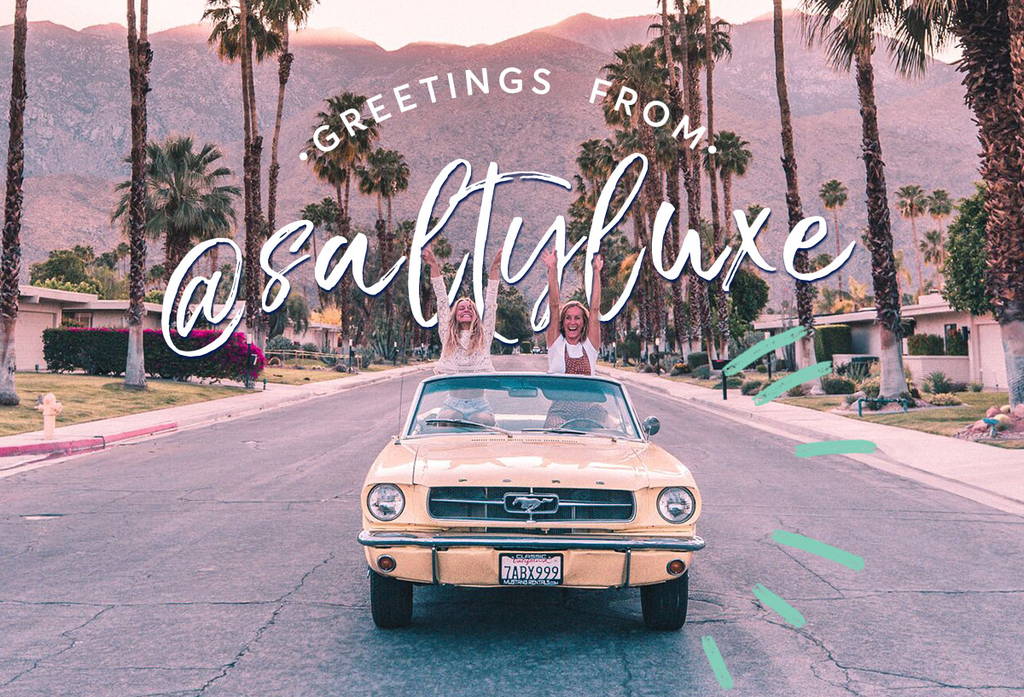 ---
Our favourite adventure kween, Sarah @saltyluxe went on the ultimate Cali road trip, made even more epic with some Sunny essentials.
We asked her a few questions over a couple of margarita's* to get some travel tips for all our Sunnylovers. Read on for some epic inspo and to feel a little jelly…
*well, we were drinking margs while typing out the questions... Same same right?
---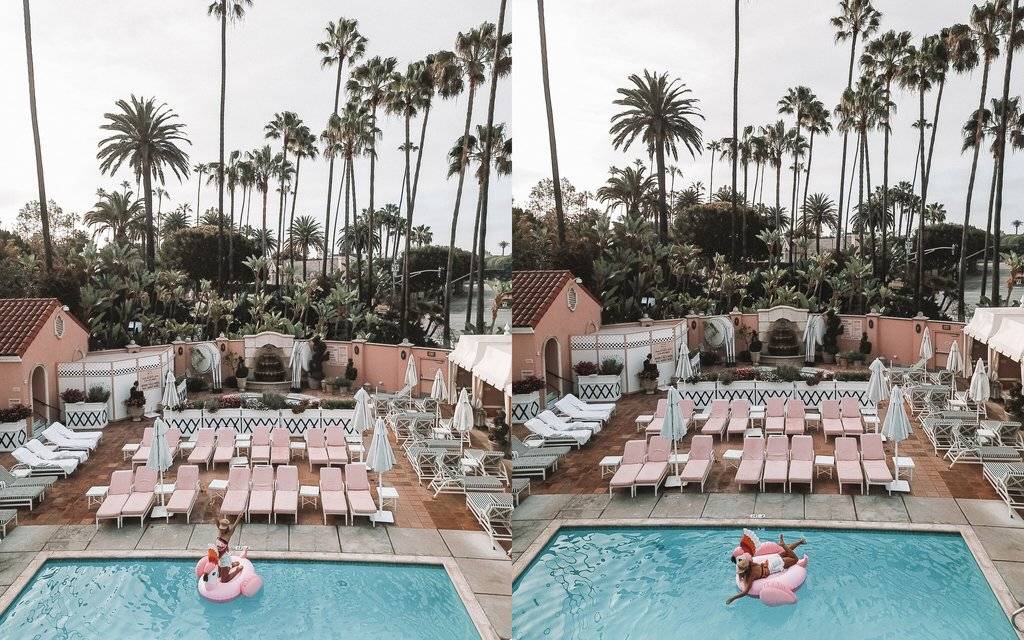 ---
Sunnylife: Hey Sarah! Thanks so much for chatting to us. First things first, can you tell us just a little about yourself?
Sarah: My name is Sarah Royall. I use the insta handle @saltyluxe. I live in Byron Bay Australia but wherever there's a beach, I'm right at home! My fur baby is an 11-year-old beagle x cocker spaniel named Scarley who I love endlessly!!

Your road trip just looked so damn lush! What were your top 3 moments of the whole trip?
1. Driving top down through Joshua Tree National Park, the sun setting at our backs & wind in our hair!
2. Roller skating at sunset along Venice beach! We met so many amazing people & had the quintessential Californian beach experience, it was epic!
3. Taking the scenic route & getting lost whilst trying to find the Hollywood sign. We hiked all the way up & ended up behind the sign! We got there in the end!
---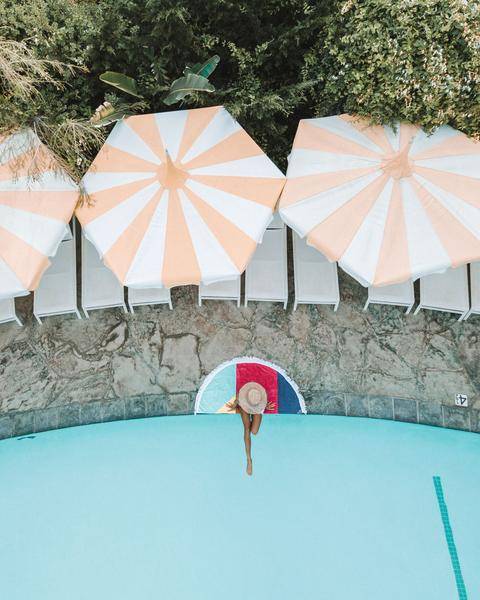 ---
What was your must-have Sunnylife item?
Absolutely the pink beach bag!! Love the retro vibes & an awesome size for a day by the pool (perfect in Palm Springs) or at the Beach (Venice Beach!)

Where is your favourite sunny spot in the world?
I'm absolutely obsessed with the Maldives & Belize. These countries blew my mind. I have never seen so many tiny palm lined islands or clearer water - this is my idea of paradise & somewhere I feel right at home!
---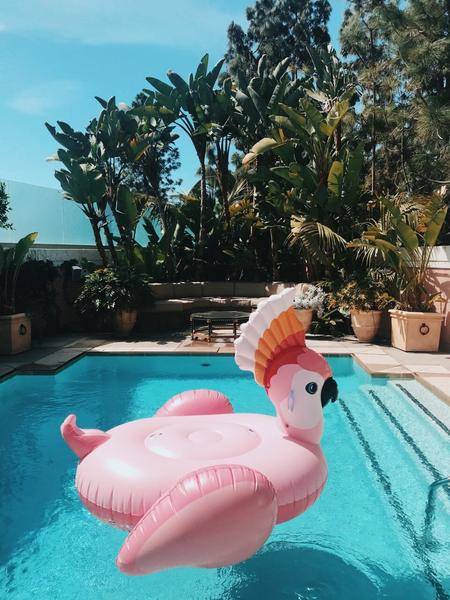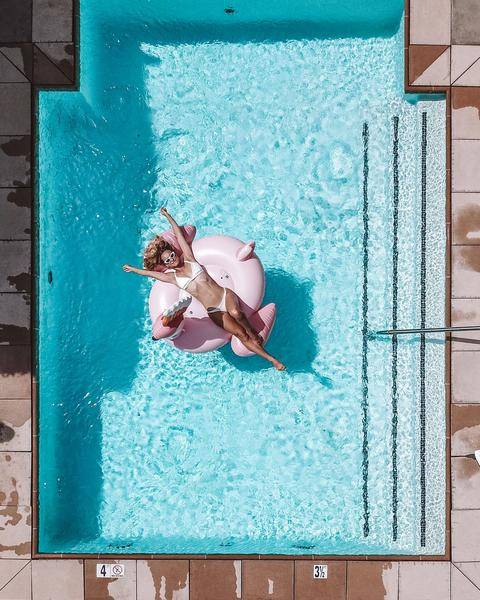 ---
Ok. Here's the big one - Best travelling advice
Go with you heart wide open. Travel is such a soul enhancing growth opportunity if you allow it to be. Also try the lesser known spots & go on a real adventure.

Pool, beach or desert and why?
No doubt - beach.

I belong in the ocean, it's my happy place. Being Australian, I've grown up by the beach my entire life, so I have so many happy memories with my family & friends with the ocean as the backdrop. Nothing can cure anything like sun, salt & sand!
---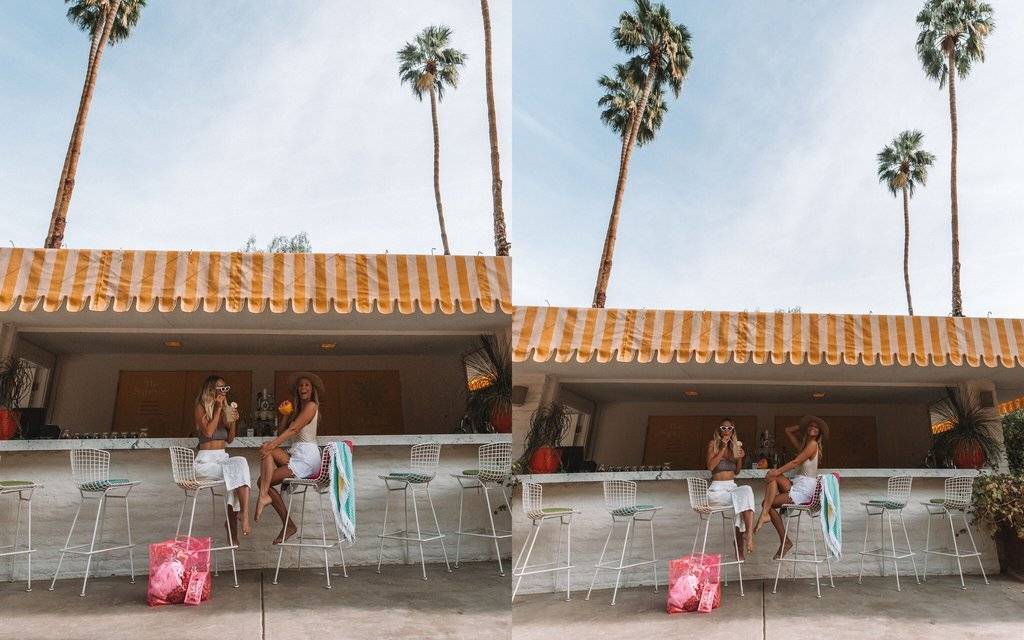 ---
What song is essential for you on a road trip?
I love this question!! I love getting into full albums like Ben Howard or Gang of Youths (who I'm loving so much right now!! Such incredibly talented musicians) & then all those sweet old school tunes you can scream out the window... you know the ones I'm talking about 😉

What's your favourite secret spot in Cali?
The best spots are always found by accident! We found our fav California secret spot when we got lost driving down dirt tracks in Joshua Tree. We took a wrong turn & ended up right amongst the Joshua trees. We set up a picnic & didn't see a soul for hours!

Thanks so much for taking the time to chat! Final question, what quote do you try to live by?
'Those who bring sunshine to the lives of others cannot keep in from themselves'
---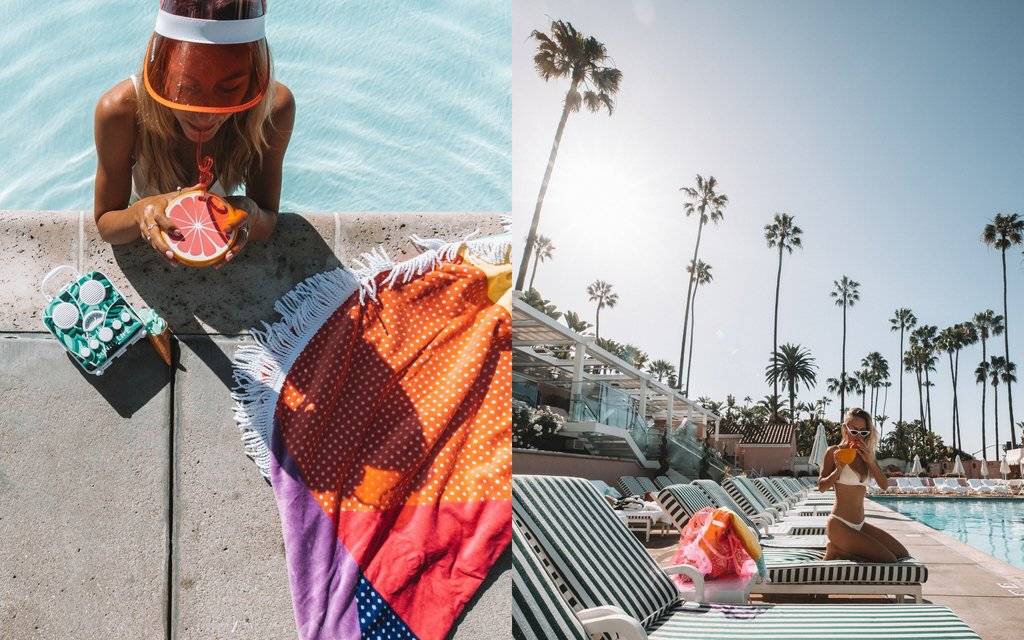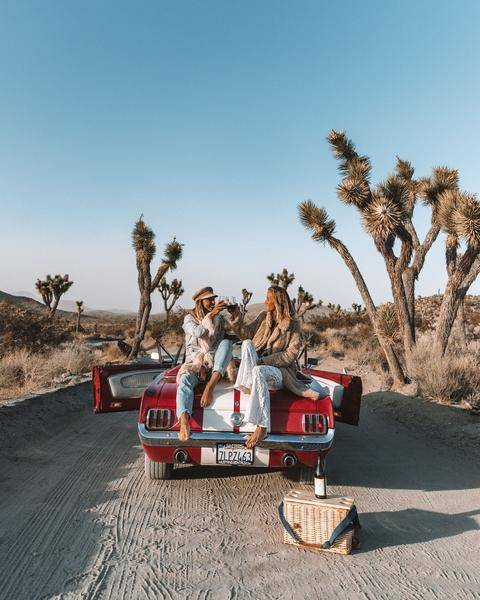 ---
---
---
---
---
Posted by Lucy Everden on